Principal's Welcome
As Principal I wish you a very warm welcome to Drapers' Academy. We are at the heart of the Harold Hill community and since becoming an academy in 2010 we have succeeded in providing local families an excellent education delivered by exceptional teachers in award winning facilities.
We are making key strides towards creating an academy which makes a significant difference to the community we serve and that provides opportunities for all our pupils and students.
At Drapers' Academy we pride ourselves on our high standards. Pupils are expected to work hard, support their peers, wear full Academy uniform and maintain good records of attendance and punctuality. These high standards combined with the excellent learning environment provide the foundations for pupils and students of the Academy to gain an outstanding education.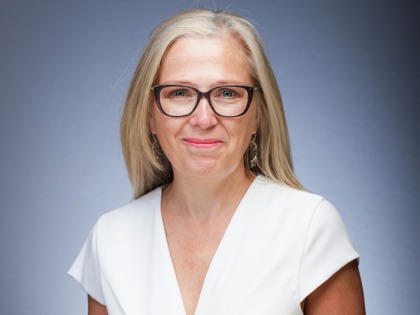 I have a very clear vision for the ongoing development of our school to ensure that we deliver on all fronts including high academic success in public examinations as well as providing opportunities to excel as positive citizens.
My single most important aim is that every pupil and student, who finishes at the Academy, leaves with the skills, qualifications and personal qualities that will enable them to pursue a career that they aspire to.
Whether you are a parent, a pupil, a potential job applicant, or an interested visitor, I hope you enjoy finding out more about Drapers' Academy from this website. We look forward to welcoming you to our dynamic and successful learning community in the future.
Ms G Dineen
Principal