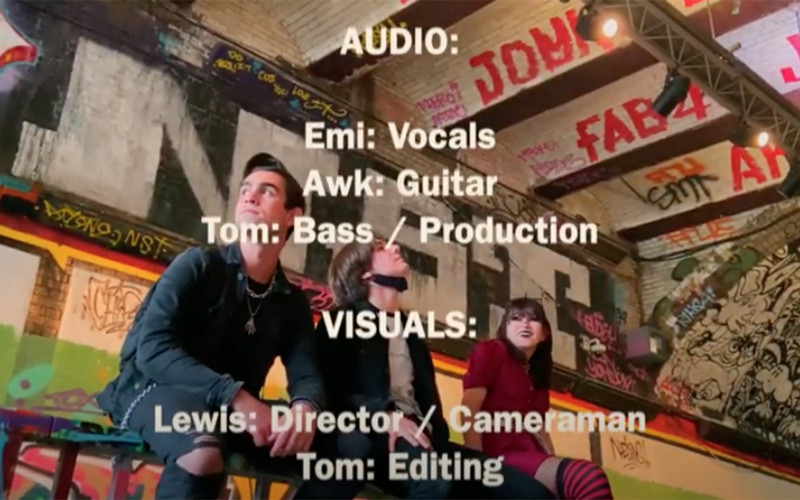 19th July 2021
School News
One of the biggest challenges during the COVID era for the Music Department was keeping our young musicians motivated to deal with the restrictions we were all living with. No concerts, no talent shows, no practicing in groups, limited instrumental lessons and less access to specialist equipment.
However, some of our pupils rose above these restrictions to inspire and innovate!
Shayden Smith is a talented rapper and singer and has been writing his own original material for a while. He honed his skills during lockdown and is now trying to establish himself as an R'N'Drill artist. His debut music video "Sun's Out" was released at the end of June and had 1000 views within a week. The song has a positive outlook, Shayden consciously wanted to release music that didn't glorify violence or gang culture - which is a bold move in that genre. We are impressed with Shayden's output so far and look forward to his upcoming releases in the near future.
Jam Gang are a group with an average age of 14, they started playing together after school in early 2020 (their name coming from their love of jamming together). Obviously, they were faced with the prospect of not being able to play together for the foreseeable future and reacted creatively. They realised if they recorded remotely, they could put their performances together and still create, Tom and Flavius writing and performing the music and Emilija taking care of lyrics and vocal duties. In time, this became more ambitious and they decided that they would like to release an album of all original material. They have released three tracks in total so far and have achieved over 25k streams on Spotify! Like Shayden, they decided to make a music video - but the main difference is that it was shot and edited by Drapers' Y10 Pupils Lewis and Tom.
We are bowled over with the burgeoning talent and independent creativity displayed by these pupils and are extremely proud of what they have achieved so far.