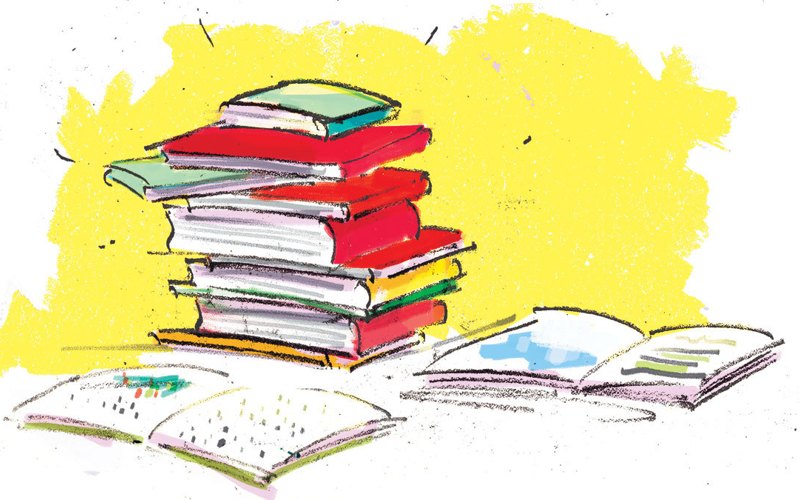 3rd March 2022
School News
The whole school embraced a fantastic celebration of World Book Day starting with Assemblies to encourage, promote and celebrate Reading led by Ms Negri, Mr Zaman, Mr Daniels and Mr Pearce. Pupils were inspired by the words of both Marcus Rashford and Barck Obama and heard about why reading should become one of their 5 A Day essentials for success. The English Faculty also had book quizzes and rewarded readers with book prizes all day. 7A4 were incredibly lucky to be selected to take part in the National Literacy Trust Footy and Booky Quiz hosted by authors Alex Bellos and Ben Lylleton and football commentator Kelly Sommers. The highlight of the Quiz was being asked questions by Premier League footballers Theo Walcott, Jesse Lingard, Ron Holding and Mrs Hardy's favourite obviously Spurs player Pierre Emile Hojbjerg. We scored 18/20 as a class!
Form tutors also held a quiz and the winners were 7DV2 and 9DV2.
Ms Gray hosted events throughout the day in the library and the Book Race was won by:
1st Place - Raina (Year 9) & Delia (Year 7)
2nd Place - Esther (Year 7)
3rd Place - Vishali (Year 7)
Thank you to the Year 8 Literacy Ambassadors - Milly, Amy, Vinny, Fizza, Molly, Megan - for all their help arranging and supporting the events and the book party.
Organiser of the World Book Day events, Mrs Hardy, said: "It is so important that we celebrate reading and show pupils the power it has the change their outcomes in life; both emotionally and academically. The fact that so many pupils engaged in these activities shows that pupils know the importance of reading in our school."