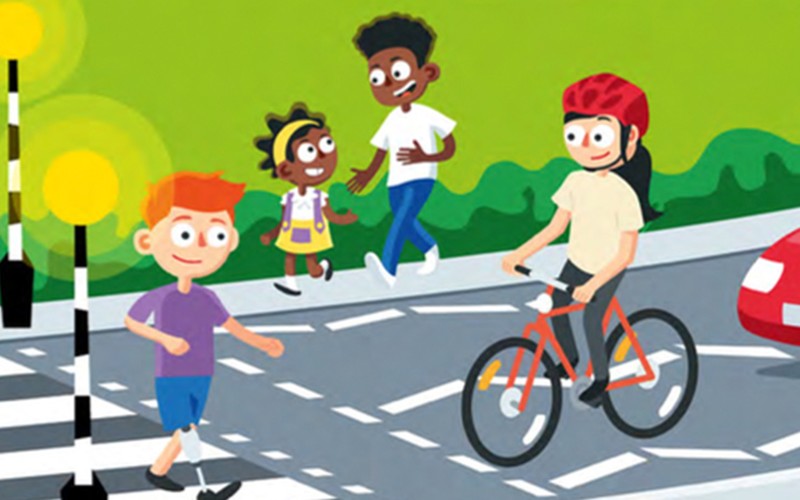 1st February 2022
School News
Road Safety week: 17/01/2022-21/01/2022
Our Young TfL Ambassadors helped to create an assembly on Road Safety to raise awareness and promote road safety week at Drapers' Academy, which was presented to all form groups. During this week, all students made a road safety pledge that they aimed to focus on when travelling to and from school. These were then collated to create a pledge wall which was displayed around school.
Students also took part in a poster competition. Well done to our Winner and Runner up, Esther and Cayden, who designed very creative and engaging posers on road safety.
Over three lunchtimes, all students were invited to take part in a road safety obstacle course which was set up and led by a group of our Young TfL Ambassadors . This raised students awareness of the importance of focusing on their environment when crossing the road, rather than their phone or other distractions. A big well done to David and Riley as winner and runner up of the this competition.
Miss Griffin, the Schools' Travel Plan Coordinator said, "Road Safety week is a great opportunity for our Young TfL Ambassadors to lead on different activities to raise awareness for Road Safety at Drapers' Academy."